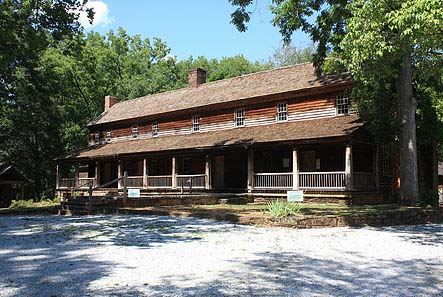 As featured in the new video,
Lake Hartwell - Spot On
, the Tugaloo River is one of the two main rivers that feed the Savannah River and Lake Hartwell. But way before there were three dams on the river (1950's), the Savannah River and the Tugaloo River were the transportation gateway from Savannah to the Unicoi Turnpike in Franklin County. From there, travelers used horse and carriage to travel into Tennessee, Virginia and Kentucky.
The Unicoi Turnpike
was one of the first known toll-roads in the area (1819) and was established by an agreement between the Cherokee Indians and a group of white merchants. Tolls ranged from 12.5 cents for a man and horse to 50 cents for a cart and team. The
Stephens County Foundation
is a non-profit organization established to protect and promote the history of this corridor and is sponsoring the Tour de Tugaloo bike ride on
October 22nd
. Ride distances range from 4 miles to 100 miles with several other choices in between. Visit
this site
for more information and for registration. And save some time to allow us to help you find your spot on the lake.