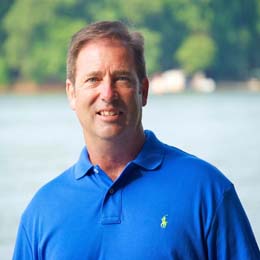 TOM MILLER
Team Lead

Keller Williams Lake Hartwell
270 West Howell Street
Hartwell, GA 30643
Direct: 678-469-9917
Office: 678-425-1988
Tom@SpotOnTheLake.com
With over 20 years of experience on lakes in the upstates of Georgia and South Carolina, Tom now has the most productive team of lake specialists in their primary market as recognized by the MLS. In the midst of a successful information technology career beginning at IBM, Tom and his wife began investigating lakes in the southeast to find a spot for a vacation home. They selected Lake Hartwell for its natural beauty and easy access to Atlanta. After enjoying lake living for 5 years, Tom earned his GA and SC real estate licenses and began practicing real estate at the lake full time. His success was due in large part to his extensive IT background, allowing him to offer leading-edge marketing to his listing clients. In 2007, he launched SpotOnTheLake.com which offers information on all of the area lakes, allowing buyers to compare lakes and individual properties objectively. The lakes currently featured include Lake Hartwell, Lake Keowee, Lake Lanier, and Lake Burton. The SpotOnTheLake team has now helped over 600 clients buy or sell on area lakes. Tom and his team's love for lake living shine as they work with each client to ensure their expectations are exceeded. Click here to see what their clients are saying. Click here for a video highlighting everything we love about the lake in 5 minutes.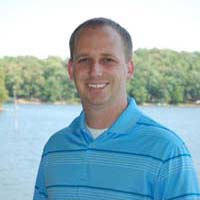 MICHAEL MILLER
Buyer Specialist

Keller Williams Lake Hartwell
270 West Howell Street
Hartwell, GA 30643
Direct: 678-469-9916
Office: 678-425-1988
michaelmiller@kw.com
As a part of the SpotOnTheLake team, most of my current sales and reviews are reported on our team page at this link. In 2018, I personally helped 40 clients find and purchase a lake property. I have lived in Georgia my entire life. I grew up in Stone Mountain, attended the University of Georgia in Athens, and currently live in Jefferson. I met Emily in middle school and married her after dating throughout most of high school and college. I grew up spending a lot of time on the lake, mostly at Lake Hartwell, and love skiing, barefooting, and tubing. I spent several years working with Chick-fil-A before getting my real estate license and joining Keller Williams in 2013. I am licensed in Georgia and South Carolina and specialize in working with buyers on Lake Hartwell. I have been consistently recognized by our Board of Realtors as one of the top producing agents in the area. My clients appreciate my clear, consistent communication and desire to help find the home or property that is the best possible match for them. I enjoy getting to work with my dad, Tom, as part of the SpotOnTheLake team. Emily and I are the proud parents of Evan, Levi, Nora, and Brynn, and the kids are all learning to love the lake as well!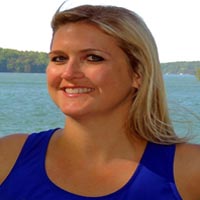 LEIGHANN RUSSELL
Lake Lanier Buyer Specialist

Keller Williams Realty








Leighann has lived her whole life in Georgia and grew up spending her time with family and friends on lakes across Georgia, as well as, being involved in many outdoor activities. She has a passion for the Lake Lanier community and is excited to help her clients become a part of Lake Lanier and all it has to offer. Leighann is a graduate of the University of Georgia and currently resides in Buford, GA just minutes from the lake. Leighann obtained her Real Estate license in August 2005 followed by her Broker's License in 2010. During this time she focused on Luxury Homes, Lake Properties, REO Properties, First Time Home Buyers and Short Sales. In 2011 she moved to Keller Williams Realty as a Team Leader where she focused on teaching, consulting and training agents and how to help agents take their business to the next level, as well as, handling the role of broker within two different market centers. It was a great experience and exposed her to some of the most creative and successful minds in the industry. While her role as Team Leader was fun and insightful, Leighann had the urge to get back in touch with her buyers and sellers. She has a true passion for Real Estate and helping people with the biggest investment of their lives! So, she made the decision to bring all her skills, back to serve her clients, friends, and colleagues as they make the largest investment of their lives.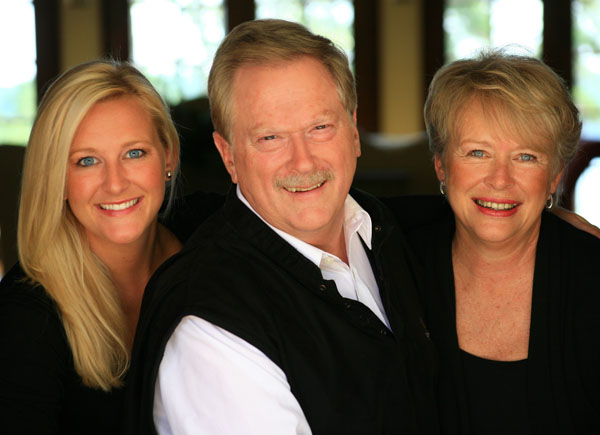 JIM LITTLETON
Agent at Lakes Oconee and Sinclair

Algin Realty, Inc.







Jim Littleton and his team have been enjoying lake life in the Lake Oconee/Lake Sinclair area since the 1980s and are currently licensed with Algin Realty. Jim has assembled a team of professionals to help buyers and sellers with every phase of the real estate process and is consistently ranked as a top producing team for both lakes. Their goal is to make the buying or selling process as stress-free as possible. They have developed and maintained strong relationships with quality lenders, attorneys, and inspectors to ensure the process is a smooth one. Kelly was recently featured on HGTV's Lakefront Bargain Hunt. Maybe, they can make you a star, too! But if you prefer to stay out of the limelight, they will do everything possible to ensure that you're delighted with your real estate transaction.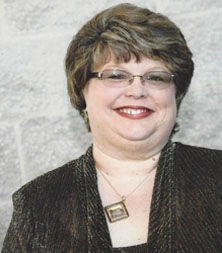 JANET JEANES
Client Services Manager

Keller Williams Lake Hartwell
270 West Howell Street
Hartwell, GA 30643
Direct: 770-656-1844
Office: 678-425-1988
spotonthelake@gmail.com
Janet has been a licensed real estate agent in Georgia since 2001 and earned her Broker's license in 2007. Janet has received sales awards for Agent of the Year in New Home Sales and Top Sales Agent to name a few. In addition to Janet's real estate experience, she also has over 25 years of customer service background. Janet is a real estate contract specialist with more than 800 successful transactions under her belt. With the combined real estate and customer services experience, she is an integral part of the SpotOnTheLake team.