We helped one of our clients buy an awesome lake lot last year. His house plans are now ready, and he has agreed to let us show you the progress every step of the way.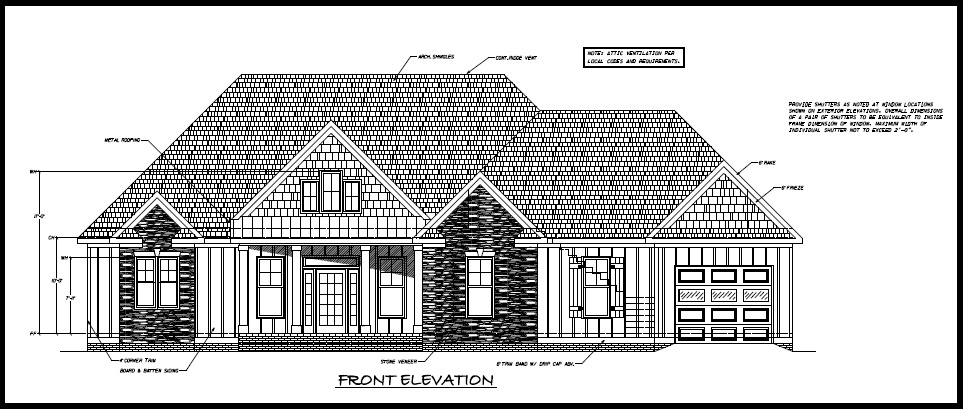 Lake Hartwell Dream Spot Update 5/17/18
A couple of weeks ago, I shared the plans for the Lake Hartwell Dream Spot. While the owners were finalizing their plans, they took the opportunity to get rip rap installed at the shoreline and their dock installed. They picked a great deep water location with an open view of the main channel.
Despite the rainy weather, the Lake Hartwell Dream Spot is making good progress. The team got the lot cleared and it looks awesome. Click here for a short video and a shot of the finished build site ready for footers to be poured. You can track the complete job and see plans on this page.
We have had above average rainfall this season, but that hasn't slowed progress at the Lake Hartwell Dream Spot. Since our last update, footers were poured, basement walls were poured and an Elgin septic system was installed. The Elgin system minimizes the size of the drain field, leaving the owners with more room for their home, driveway, garage and patio areas.
The most exciting part of any new build project is the framing. One day there is a concrete foundation, and usually by the end of the week, you have a house. Our builder used a crane to get the roof structure in place quickly. Check out the video above and click here to see the Dream Spot all dried in.
The visual progress slows down a little after the framing is complete, but some a lot of work has been completed inside since the last update. All of the systems (electrical, plumbing and HVAC) are well under way prior to beginning the sheet rock.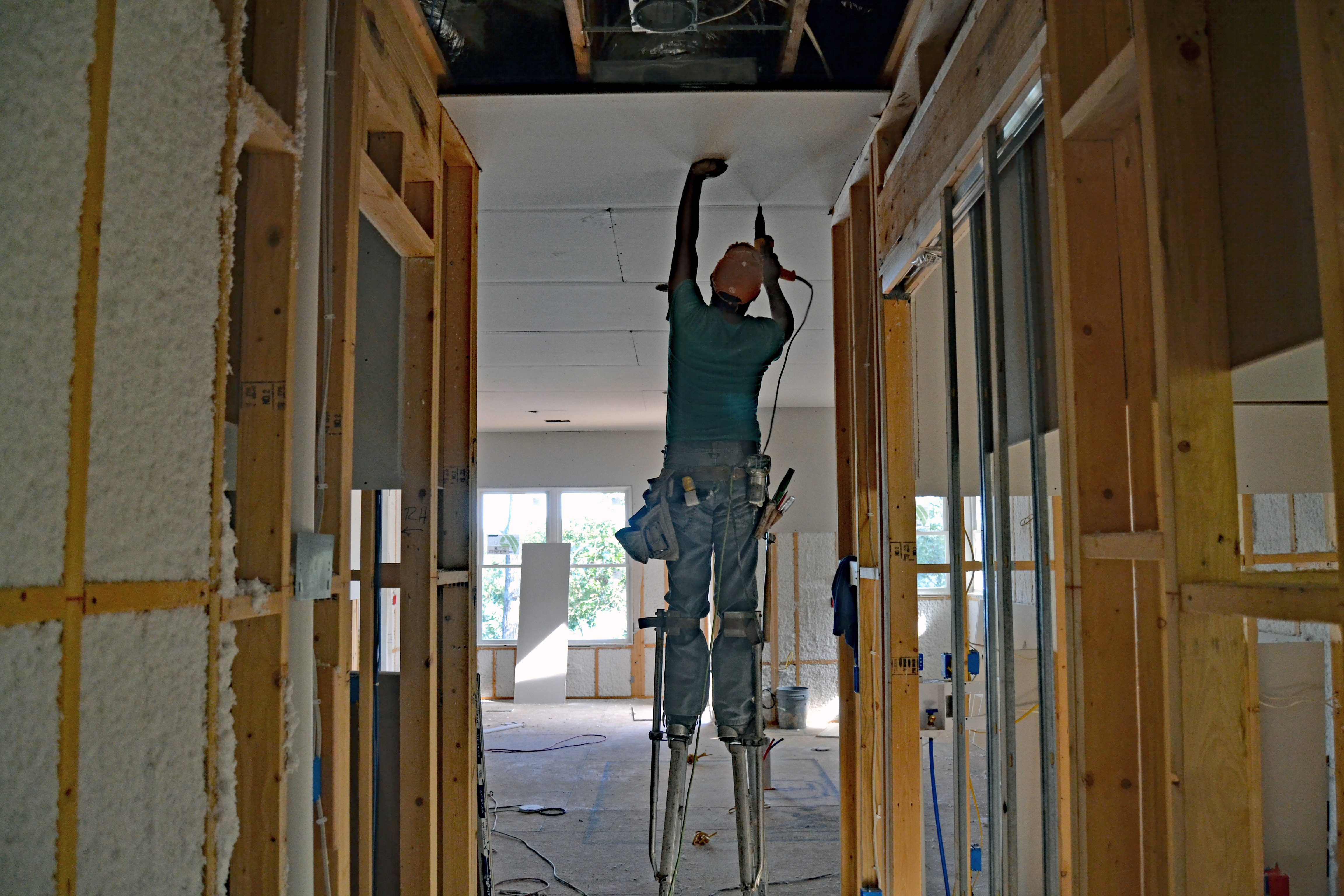 With the house dried in and the plumbing and electrical completed, the Dream Spot was ready for insulation and sheetrock. The owner elected to use Spider spray-in insulation in the exterior walls to make sure the house is air-tight, energy efficient and fire resistant. The insulation was blown into the wall cavities prior to the sheetrock being installed. An open cell spray-in insulation was used in the roof rafters to keep the unfinished attic up to 10 degrees cooler than using standard insulation above the ceiling. I wasn't at the home during the installation, but this video shows the Spider installation if you are curious. Let us know if you are ready to find your spot on the lake.
Progress continues at the Lake Hartwell Dream Spot. With the systems and sheet rock complete, attention now moves to trim and paint. The exterior includes board and batten, shake shingles and stacked stone accents. Inside, the sheet rock has been primed and the trim work is being installed.